Community Training, Intervention, and Evaluation Services
Community TIES is a UW-Waisman Center behavioral support program serving children/families, adolescents and adults with intellectual/developmental disabilities (I/DD) who live in the community. Our mission is to address behavioral, psychological, and emotional needs using therapeutic approaches that assure continued participation in supported community life.
These needs are commonly referred to as "challenging behaviors." Many individuals served by TIES also struggle with co-occurring mental health issues.
What We Do
The Community TIES program contracts with Dane County Human Services and works extensively within community teams supporting persons with developmental disabilities. Examples of provider agencies include community living and work programs, public schools and Family Support services. The TIES program began in 1986 and has steadily grown in the number of persons served as well as the range of services offered.
Length of a TIES referral can range from a few meetings to multiple years of ongoing direct contact and team participation. It is common for TIES to become re-involved with individuals/teams years after an initial consultation. Consultations often span the transition from child to adult services. TIES offers a variety of Community Training activities which are attended by provider agencies from across the State.
TIES activities are a creative blend of various positive practices that have proven effective in meeting complex behavioral and mental health challenges within supported community life.
View a chart that outlines positive practices as they relate to the benefits that Community TIES program participants obtain.
The following programs work in conjunction with TIES:
Forms
Initial Intake/Information Form
Download and save the blank form to your computer and complete.
Do not fill out in your web browser or it will not save.
Detailed instructions for completing Fillable PDF Forms
Use only the latest version of Adobe Reader to complete the form. Macintosh and Windows versions of the free Adobe Reader are available from Adobe at http://get.adobe.com/reader/.

Avoid completing the form online within your web browser using a built-in PDF viewer, or by using MAC Preview (Macintosh OS).

Before completing the form, save the form (PDF format) to a drive or location on your computer (e.g., Local Disk (C:), My Documents folder). The Save button provided on the form will open a Save As dialog box, which will allow you to save the application to a desired location on your computer. If viewing the form in a built-in PDF viewer (e.g., Chrome, FireFox), right-click the PDF and select Save as or Save Page As. Make sure the Save as type is set to Adobe Acrobat Document (*.pdf).

Alternatively, you may save the PDF form without opening the file in either Adobe Reader or in any built-in PDF viewer. Simply right-click on the hyperlink for the PDF form and then choose the Save link as… or Save target as… option.

Note the file name and location of the saved file.
Once you have saved the form to your computer, you are ready to complete the form. Please be advised that the fillable PDF forms will not automatically save. It is strongly recommended that you periodically save data entered into a form by using the Save button on the form, or by clicking File > Save (or Save As) on the Adobe Reader menu bar. Use the same file name and location from the previous step.
After you have completed the application, save a final version of the file to your computer.
E-mailing Completed Fillable PDF Forms
After you have completed the form and saved a final version of the file to your computer, you may then email the completed form to Community TIES.
---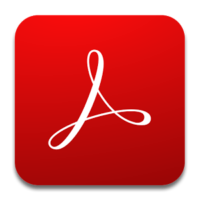 Get Adobe Reader® to view PDF files.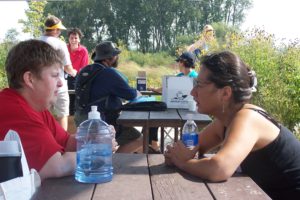 Dual Diagnosis and Challenging Behaviors
It Takes a Village … A multi-disciplinary approach to address the needs of individuals with developmental disabilities and mental illness who live in our communities.
(1) James, R. & Gilliland, B. (2005). Crisis Intervention Strategies. Belmont, CA: Thomson Brooks/Cole, p. 3.
(2) Brammer, L. M. (1985). The helping relationship: Process and skills (3rd ed.). Upper Saddle River, NJ: Prentice Hall, p.95. Cited in James, R. & Gilliland, B. (2005). Crisis Intervention Strategies. Belmont, CA: Thomson Brooks/Cole, p. 3.