Epilepsy and Daily Living – Cancelled, to be rescheduled at a later date
Wednesday, April 10, 2019 @ 9:00 am

-

12:00 pm
Presented by Arthur Taggart
Everything you want to know (and more!) about recurring seizures, seizure recognition, and first aid for seizures. An overview of the international classification system for seizures will make you a better observer and recorder of seizure activity. Differential diagnoses, behavioral events, and medication issues will be covered in addition to common psychosocial issues affecting people with epilepsy and you will view video footage of all the major seizure types. Get answers to all your questions during the interactive Q & A.
This session is geared towards families with children served by CLTS, case managers, and service providers.
About the presenter: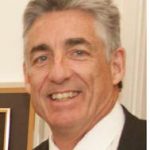 Arthur Taggart was Executive Director of the Epilepsy Foundation Heart of Wisconsin from 1991 to 2017. He was honored as Executive of the Year at the Epilepsy Foundation national conference in 2003 and was awarded the Coelho Cup for program innovation in 2009. Mr Taggart is past Chair of the Coalition for Wisconsin Health, a membership based organization dedicated to affordable health insurance for all Wisconsin residents and was co-chair of the Wisconsin Partnership to Fight Chronic Disease. He chaired the Medical Advisory Board for Sokaogon Chippewa, Inc in 2018. A graduate of the University of Wisconsin-Madison, Mr Taggart volunteers for the Epilepsy Foundation and speaks on disability issues and health systems advocacy.

Related Events